Declines may be caused by a variety of reasons:
- The card was expired.
- The card is invalid.
- There are insufficient funds.
- Online transactions are blocked.

Here is an example of the error: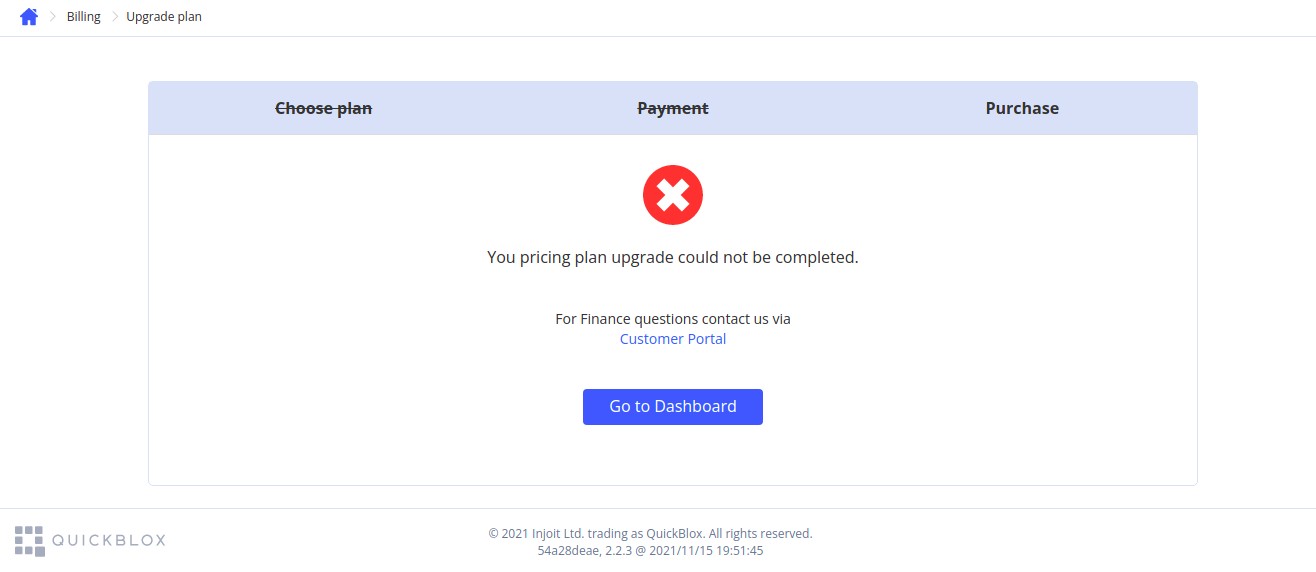 We have limited ability to check why a specific charge was declined. The best way to resolve this is to contact your bank to investigate the issue. They are able to give you more insights as to why the payment was failed.
Feel free to check our official documentation for more information that will help you to integrate QuickBlox services into your applications / projects or contact our Support team by submitting a ticket if you have any other questions.