In order to check push notification logs, you need to do the following:
1. Log in to your QuickBlox account.
2. Go to Push notifications.
3. Click on Queue: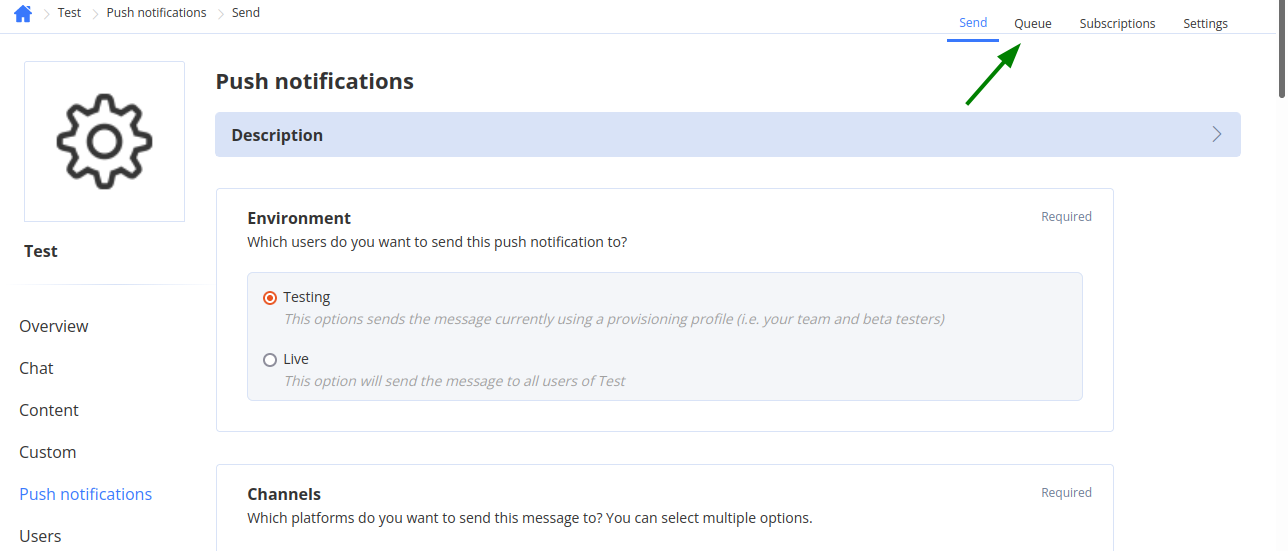 4. Click on a push notification status: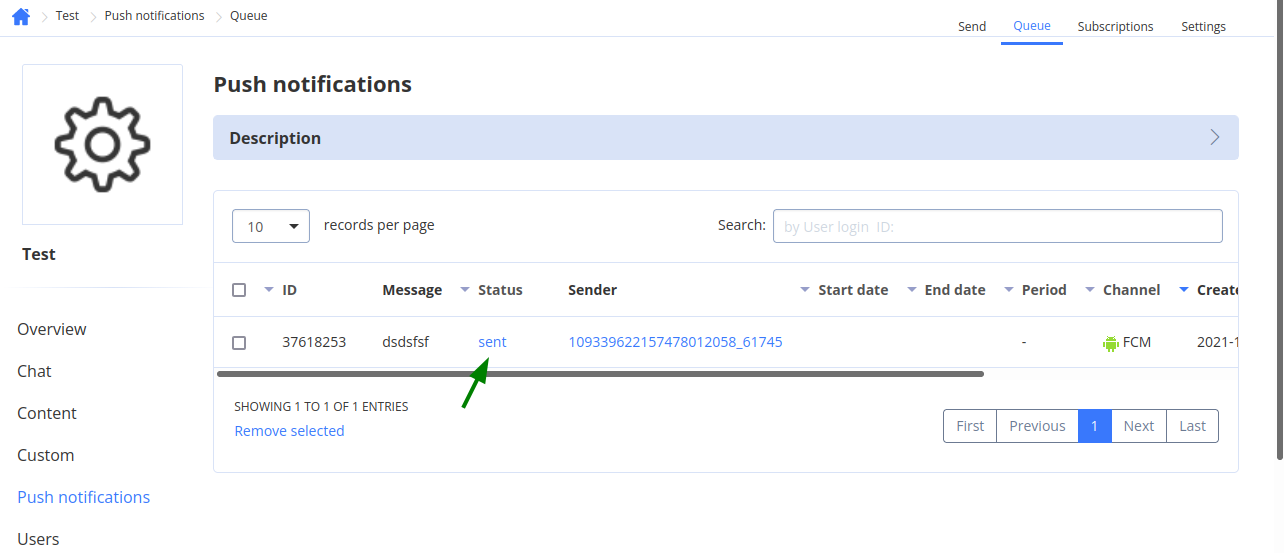 5. Download detailed log: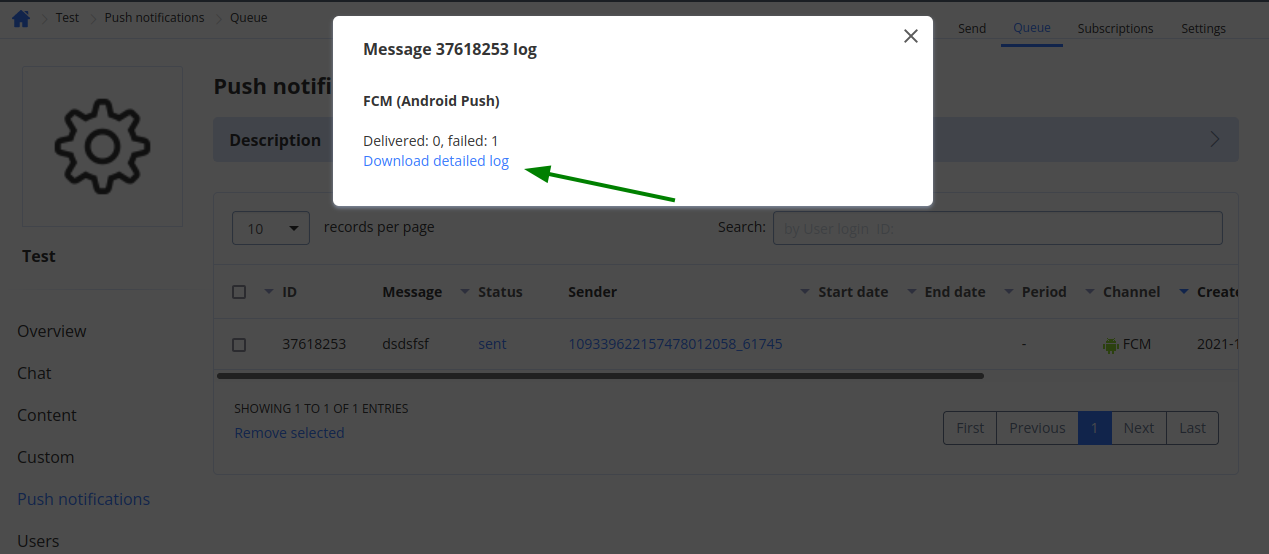 There will be a full JSON log.

Feel free to check our official documentation for more information that will help you to integrate QuickBlox services into your applications / projects or contact our Support team by submitting a ticket if you have any other questions.